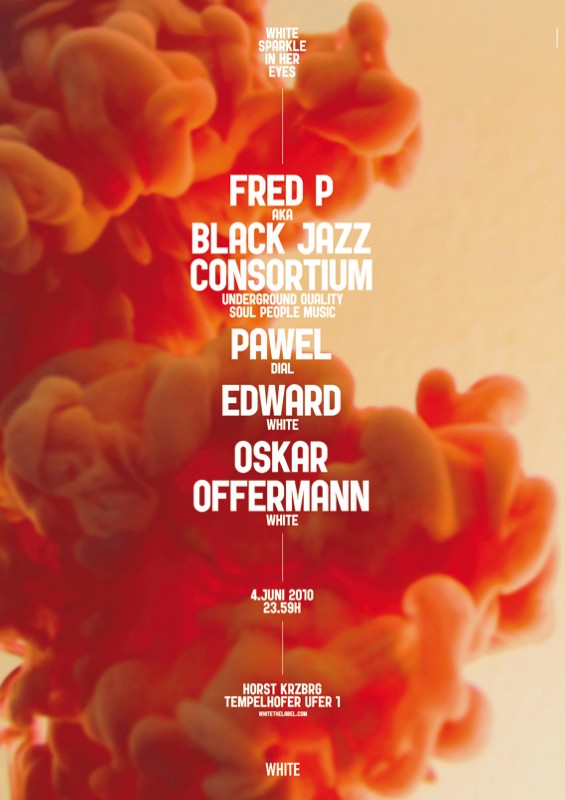 hey folks!
this time we invited the man behind "Black Jazz Consortium" aka. "Fred P" and one of my loooong time favourites "Pawel" the man who used to be "Turner", and this brings up some great memories from my earlier rave days… :)
support comes from Edward and myself.
anyhow, we are looking forward a lot! :)))
hope to see you at Horst!
oskar*
WHITE Sparkle In Her Eyes – Fred P & Pawel at Horst Krzbrg
4th June 2010 // 23:55h
Horst Krzbrg // Tempelhofer Ufer 1
Fred P aka. Black Jazz Consortium (UQ, Soul People Music)
Pawel (Dial)
Edward (WHITE)
Oskar Offermann (WHITE)